Deborah A. Myers, Clerk of Courts of Common Pleas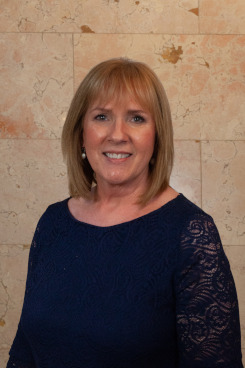 Welcome to the Ashland County Clerk of Courts website. I hope you will find the information provided helpful and useful. Please spend some time browsing through the many different services offered by your clerk's office. My staff and I are dedicated to maintaining the highest ethical standards while providing the best public service possible to the citizens of Ashland County.
We look forward to receiving your e-mail comments and customer service suggestions. If I can be of any further assistance to you, please don't hesitate to contact me.
Court Cost Changes for June
Several deposits on court costs will change effective June 1, 2020.
Please refer to this judgement entry (PDF) for more information.
Re-Opening Offices
In an effort to serve the public, the Ashland County Clerk of Courts has installed physical (germ) barriers in both offices. The barriers are in place and our doors are open to the public with cautious restrictions.
Title Office:
We permit two customers in the office at a time. A deputy clerk will monitor personal distancing in the hallway while wearing mask and gloves. She will perform "Title Triage" for title customers, assessing their paperwork so they don't wait in vain.
We have areas marked for four waiting customers in the hallway and others will be asked to wait outside (weather permitting) or in their car. We are also offering appointments for those who prefer it.
Legal Office:
We will permit two customers and up to two title searchers in the office at one time.
We will continue to accept legal filings by email since we are working with our software vendor to go live with e-filing in coming weeks. To file pleadings, please use: clerkstaff@ashlandcounty.org.
As yet, we are not accepting passport applications but the U.S. Passport agency is not receiving them either.
Effective March 17, 2020
Until further notice, the Clerk of Courts offices are not accepting passport applications.
We apologize for this inconvenience.
Contact Information
Please refer to the links on the right to contact a specific court.
Ashland County Courthouse
142 W. 2nd Street
Ashland, Ohio 44805

Phone: 419-282-4242
Hours of Operation
Monday - Friday 8:00 a.m. to 4:00 p.m